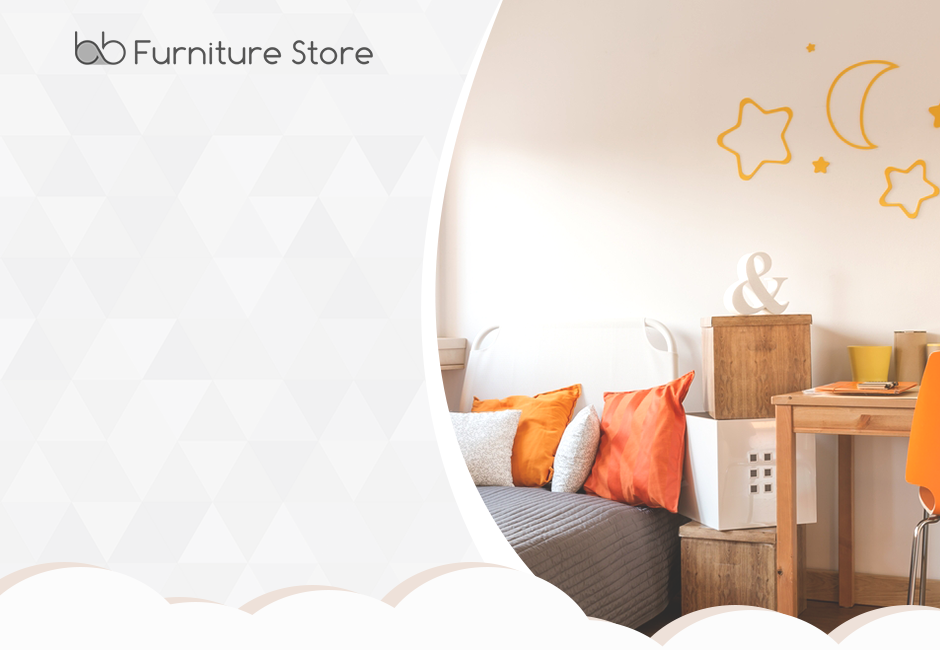 Top Tips For
Decorating
Your

Childrens Bedroom
When it comes to decorating your children's bedroom, it is best to come up with your design idea in stages, here at BB Furniture Store we have put together a brief inspiration guide to help further your decorating process.
What
Colour Scheme


Should I Go For?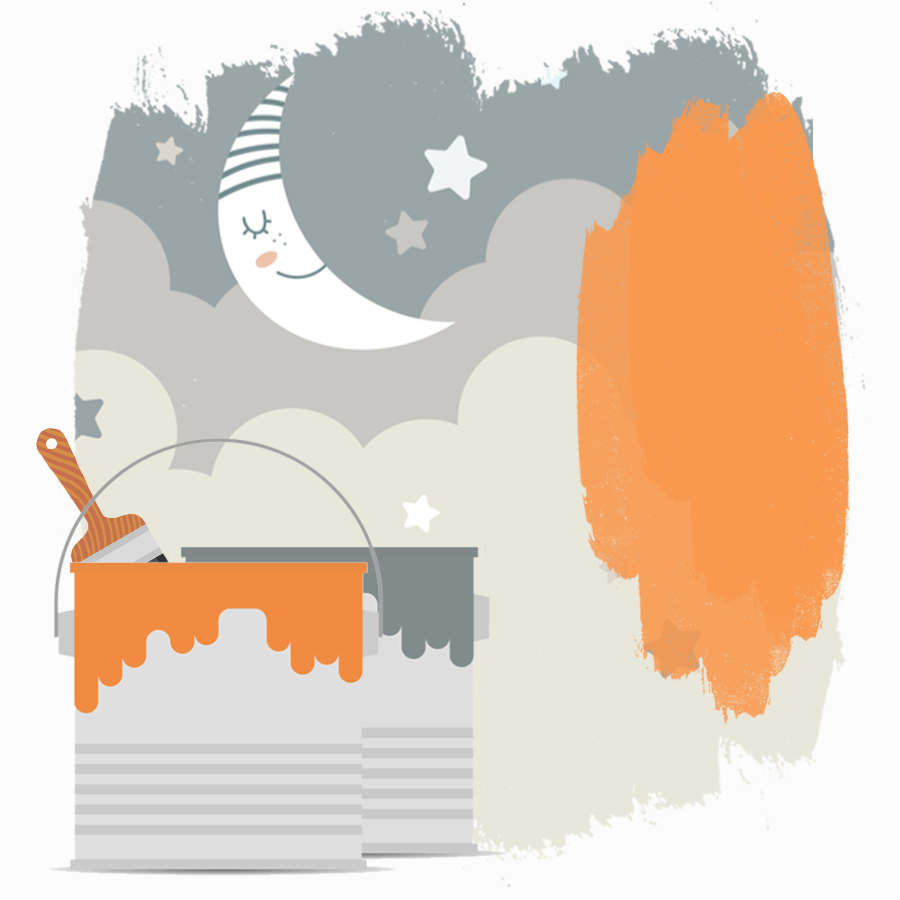 Children's rooms are often bold, energetic and colourful - however, depending on the age of your child, a more chic bedroom can be ever so stylish.

If your child is at that stage where bright pink walls simply aren't "cool" anymore, then decorating the room in a neutral and elegant shade will be sure to last you a long time.

The colour of the room may depend on the gender of your child but here at BB Furniture we believe that a neutral colour can suit all needs and tastes.

If the walls are decorated in neutral tones, it is then up to you what colour scheme you go for in terms of accessories and finishing touches.
How Can I

Save Space?
Storage units are a space saver when it comes to organising your child's bedroom. Since children tend to leave their toys and clothes in various places around the room you can organise them neatly and stored away using various storage units. By simply introducing a stylish storage unit to the bedroom you can make something practical look incredible. Blanket boxes are perfect if your child tend to have guests staying over - you can store spare blankets and pillows for when the time comes. Blanket boxes can be used for a variety of purposes, whether it is to store your spare bed sheets or pj's, you can store practically anything. Additionally, a bedside table is somewhat understated when introduced to your children's bedroom, however with a beautiful night lamp on top you can create a relaxing atmosphere for your children to ensure zero nightmares or encourage bedtime reading..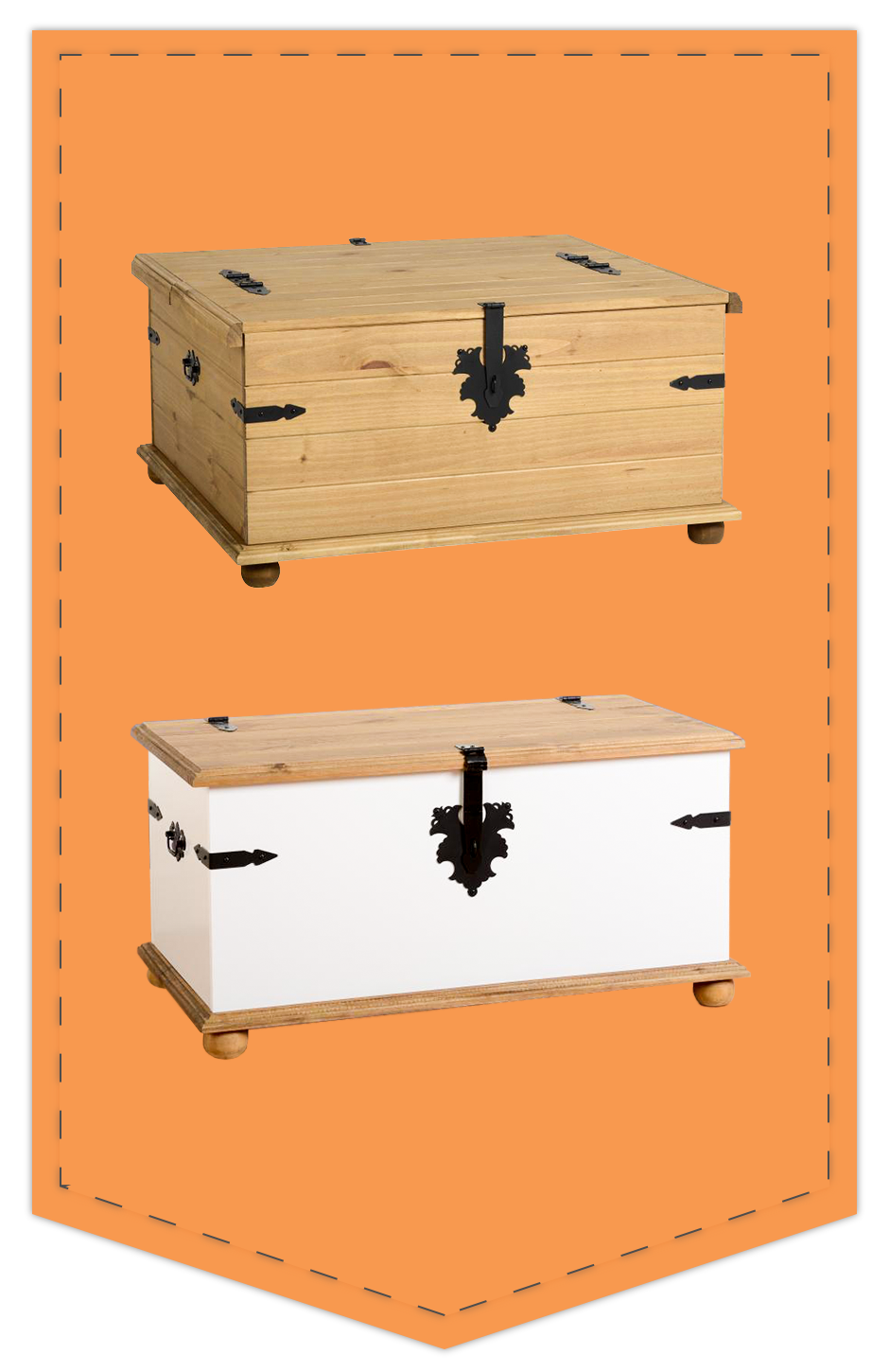 What Kind Of
Bed & Mattress

Should I Get?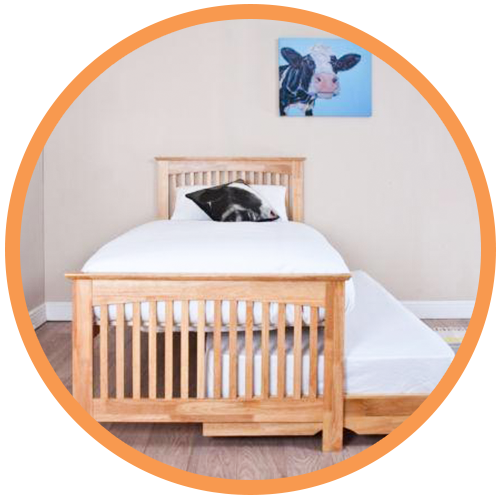 Depending on your child's age, you may be in the position where you need to upgrade from a cot to a bed. 3ft trundle beds are perfect for younger children who like to have friends stay over but have quite a small room. The great thing with trundle beds is that the extra bed is stacked underneath when not in use therefore creating a lot more space than you would have if you opted for a double bed. Additionally, most trundle beds come with the mattress therefore you don't have to worry about whether the size fits or not. However, you can also buy a specific kids mattress if you prefer to invest in a more simplistic single bed - many of which come with storage built in or you can store a set of neat bedroom boxes underneath.
Adding The

Finishing Touches
Finishing touches can be swapped and changed whenever the mood suits you. You can introduce some plant pots in the windowsill, a princess drape over the bed or even monster trucks on top of some quirky shelves. Finishing touches should always represent your child's spirit and make it a place of their own, their ultimate "chill zone".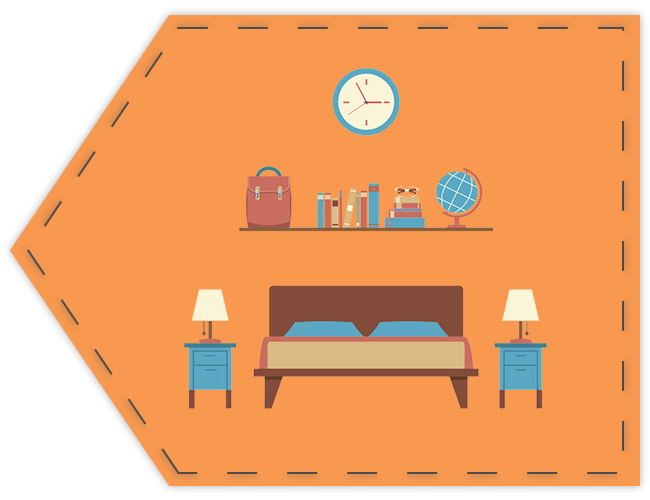 If you are looking for ways to arrange a small bedroom why not take a look at our home inspiration page for more useful articles.
Shop Now